Introducing TLab IoT Platform
An IoT Platform for Enterprises
Our new multi-purpose, low-code IoT platform that requires no programming skills and minimal time to create custom IoT applications. TLab.io 's platform not only runs with all major LoRaWAN network servers, it also provides you with templates for the most popular devices.

Next to deep LoRaWAN Integration you can connect your IoT Devices using the following Integrations:
MQTT
Connect your brokers and subscribe to any topic. Includes payload decoders and downlinks for your MQTT devices.
Webhook
Send data to your devices on Datacake via webhook. Payload decoders for HTTP requests are also available here.
GraphQL
Using GraphQL API, write metrics or automate the entire platform as well as the deployment of your devices.
About
We do have a worldwide coverage IoT network
While people are waiting for 5G connectivity, LoRaWAN Networks like or Helium have worldwide coverage and it's free for anyone to use...
Try our new IoT Plaform for free and Connect Any Device using Any LoRaWAN network!
We have teamed up to bring together people interested in Embedded systems, Hardware and software programming and create IoT related projects.
Connect with us to deploy the first IoT network in Greece! Join former Arduino Meetup and WiFi city-wide Community organizers and all of their members which are embraced here. Share your tech love and experience!
CORE TEAM
Leonidas Papadopoulos
Project Manager
TTN SKG Initiator
Software/Networks Engineer
Leonidas has taken the job upon him to rollout The Things Network in Thessaloniki. Involved in a large number of projects, always enjoys learning more and being part of teams that work on contemporary technologies. After creating wifi community networks, it's time an IoT network :)
IOANNIS CHARALAMPIDIS
Software Engineer
Dimitrios Apostolou
Industrial Designer
Founder of DayDreaming Concepts, Dimitris
Stavros Kalapothas
TTN SKG Member
Ubicomp Engineer and Hardware Hacker
Founder of
TheHackerSpace
, Thessaloniki's first Hackerspace, and co-organizer of Arduino Meetup. Once a Maker, always a Maker! Member of The Things Network Team
ISIDOROS GKANTSIDIS
DIMITRIS AMPERIADIS
Computer engineer and IoT enthusiast
Currently living in Berlin working as Linux Systems Administrator at KAYAK
Panos Kokkinidis
Senior Electronics Engineer
With over 30 years experience, working in large companies like Intracom, Panos is our Electronics Expert. Currently he is R&D Engineer in Electronics. Embedded Software & Hardware Engineer at KLEEMANN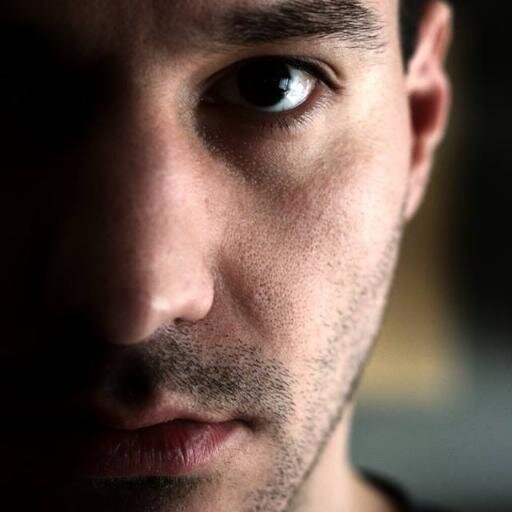 Stavros Korokithakis
TTN SKG member
* Person *
Greek. Amateur F1 driver. Technology enthusiast. Single parent. Liar. Founder of Stochastic Technologies, a software development agency, and creator of various products Python expert and Organizer of PyThess meetup
Sotiris Tsepelakis
TTN SKG member
Software Engineer
Junior Software Engineer at SBA Research
Iosif Koen
TTN SKG Member
Computer engineer
Iosif worked as a Research Associate at the University of Bristol, UK. His involvement in the CAVShield Project gave him the chance to work as a principal backend platform engineer, and design, implement and deployment an air-gapped Cloud-native Kubernetes solution, running on the "Edge" of the network.
Your name here!
Do you wanna join our team?
Do you wanna join our team? We are looking for new Makers and enthousiasts with programming skills!
The Things Network is about enabling Things to use long range, low power Gateways to connect to an open-source Network to exchange messages with Applications.
Latest news
(please note the site is bilingual and you have to be logged-in to view all content)
Within the framework of cooperation of the Academy of Robotics, Thessalonikis' University of Macedonia with the Association of students of the department of Automation A.T.E.I.TH held the Educational Conference entitled "Robotics: Steps in the future", on December 15, 2016, at the Hotel Capsis Hotel in Thessaloniki, which was very successful. The purpose of the event Read more about 1st Seminar – Academy of Robotics: Steps in the future[…]
Welcome to IoT Lab! The idea for a Lab aimed at implementation of software and hardware projects the city, has existed for two years by members of the community ArduinoGR  and the wireless network communities ( WNA ). The Internet of Things (IoT) gives us the perfect excuse to marry all these technologies, involving a Read more about Welcome to IoT Lab![…]
The first gateway ofTheThingsNetwork, in Thessaloniki has been installed successfully and serves East areas of the city. Soon more gateways are about to be deployed in other areas and demo apps will be created. Meanwhile we will use ttnmapper to make some site surveys and coverage tests. Join our official slack TTN channel: https://thethingsnetwork.slack.com/messages/thessaloniki/
Previous
Next